WE DELIVER AUSTRALIA WIDE!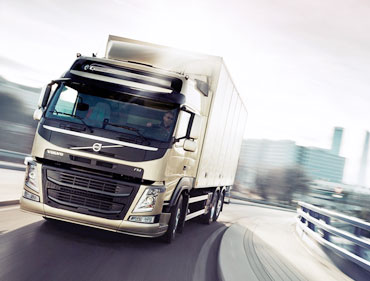 ALL of our orders are dispatched using Startrack Express, either by Road Express, or by Premium Air Express. Delivery timescales will vary depending on the method selected at checkout. Each method selected will provide you with an estimated production time, estimated delivery timescales, as well as an estimated delivery date, and cost associated with using this method.
PLEASE NOTE: These are estimated delivery times provided directly from Startrack's Online Servers, and thus they are pretty accurate guidelines, but cannot be guaranteed. Owing to the general nature of freight, both Road and Air delays do happen, so please order early enough to ensure sufficient extra time in case of any such delays.
This online trophy shop has been built with clubs and corporate bodies in mind, who generally order their goods two weeks to a month or more in advance. This is ample time to be able to turn around such orders. As most items have to be custom built and engraved we simply cant offer a 'next day delivery' service.
Should you require an urgent 'rush' order, or are concerned about the shipping timescales estimated for your order, please contact us before placing the order so we can recommend the appropriate trophies and shipping solution so as to avoid possible disappointment.
DELIVERY SPEED OPTIONS
1/ Startrack Road Express.
Most of our orders are sent out using Startrack Road Express. It is a 'by Road' service, and delivery timescales can vary from 1 to 7 working days depending on the delivery location. (Particularly remote areas may take longer)
2/ Startrack Premium Air Express.
This is a Premium 'by Air' service, and it is perfectly suited for smaller orders that will fit comfortably into either a 1kg/3kg/5kg/10kg satchel/box. Delivery timescales vary from 1 to 2 working days, but are generally guaranteed next day delivery between Metropolitan areas.
Large orders can be sent Premium Air Express, but please note even though we have negotiated some great rates with our courier, this can be rather pricey.
Full Tracking provided as standard.
Every single order is provided with complete tracking for ease of mind. On dispatch of your order, you will receive an email providing all the details required to check the shipping progress of your order .
Authority to Leave
All orders, unless you as the customer specify otherwise, have an ATL (Authority To Leave), provided there is what the delivery driver deems a safe place to do so at the time of delivery. You can rest assured your package will be waiting for you safely at home or the office, and you shouldn't have to arrange a redelivery.
RETURNS AND EXCHANGES
Owing to the nature of the product, we cannot accept returns or exchanges on any items. We will gladly replace a product if it is found to be defective in any way within 14 days of purchase, or if we are at fault with the engraving. All engraving is double checked so as to minimise mistakes our end, but unfortunately nobody is perfect and certain errors do occur. We are always happy to rectify these at no charge, either by sending out a replacement engraved plate, OR replacement trophy if applicable. The customer's engraving list is final, and any changes to this once the engraving has been done will incur additional charges.
CANCELLATIONS
Any cancellations are to be made within two working hours of the order being placed. Cancellations MUST be made verbally to a member of staff by telephone, to the number provided on the Contact Us page, during office hours, and then followed up by a confirmation email. Email only cancellations will not be accepted, as these can get missed or go unread. Cancellations made after this two working hour period cannot be honoured, as goods may have already been ordered or commenced production and incurred engraving and/or assembly costs. Once a cancellation has been confirmed, a refund will be issued in full, back to the card or account from which the payment originated.
BREAKAGES
All orders are packed carefully to ensure they will arrive safely, but please note that occasionally goods can get damaged in transit, and unfortunately this is out of our control. We will however ensure a replacement is dispatched same day where possible, provided the item is in stock. Please Note: We can only offer this replacement if we are notified WITHIN 48 HOURS of receipt of your goods. After this period the replacement will need to be paid for.
Please note that we may in some circumstances ship orders internationally. We can NOT be held responsible for any breakages whatsoever for any international shipments, and we will not be able to replace any trophies broken in transit. This will be at the buyers cost. Please bear this is mind when placing your order.
Trophies Online
Trophy Shop Australia - for all Trophies Online
Australia's biggest online trophy shop and in-store selection of excellent quality corporate and sporting trophies and medals. All with free engraving, and all at the best possible prices.