We are the home of quality traditional, and alternative modern boards, all manufactured in-house.
If you are after an Honour Board, then whatever your shape, size and colour, we'll make it up for you. Our Honour Boards are made using the finest products available, and their workmanship is guaranteed for the life of the board.
We have a standard range of sizes, but manufacture the boards in all shapes and sizes to suit your club room or office. Please feel free to challenge us with your 'unusual' requirements, whether they be traditional jarrah or modern acrylic honour boards.
Traditionally boards are brought in to be updated, but we can update at your premises. We even offer an update service for those far away places, or boards that physically cannot be transported.
Acrylic Honour Boards
These are definitely the in-thing, and the most popular boards we sell. Available in clear, black, or frosted white (which is the best looking and also the most popular).
These boards are laser cut to any size, with full colour graphics on the face to include your logo and all lines. They also feature modern stainless steel stand-off mountings in each corner which look superb hanging on the wall.
Acrylic boards are perfectly suited to peel & stick updates, which can be easily posted out to you, and very easily applied nice and straight with the template we supply on completion.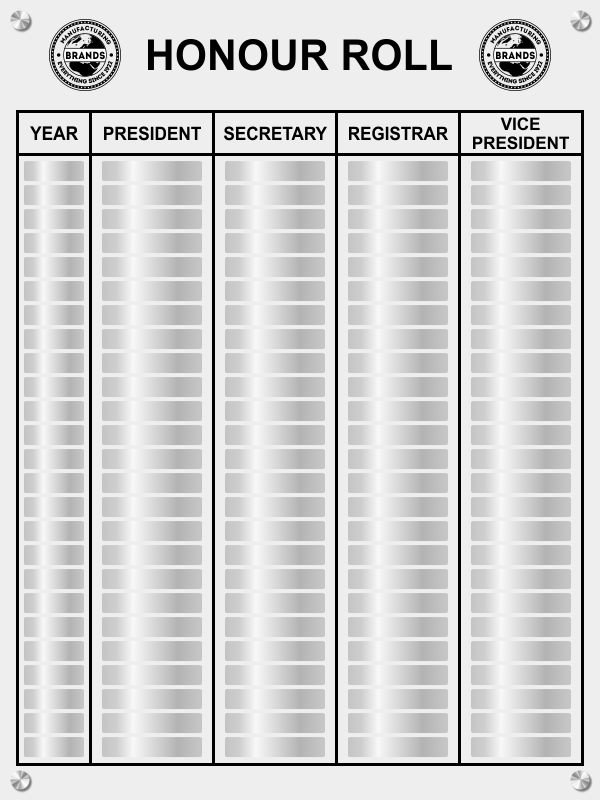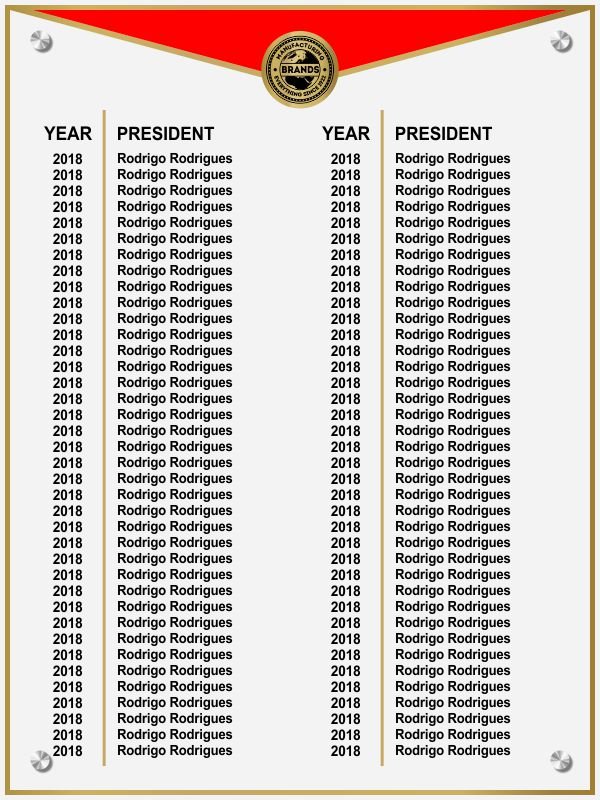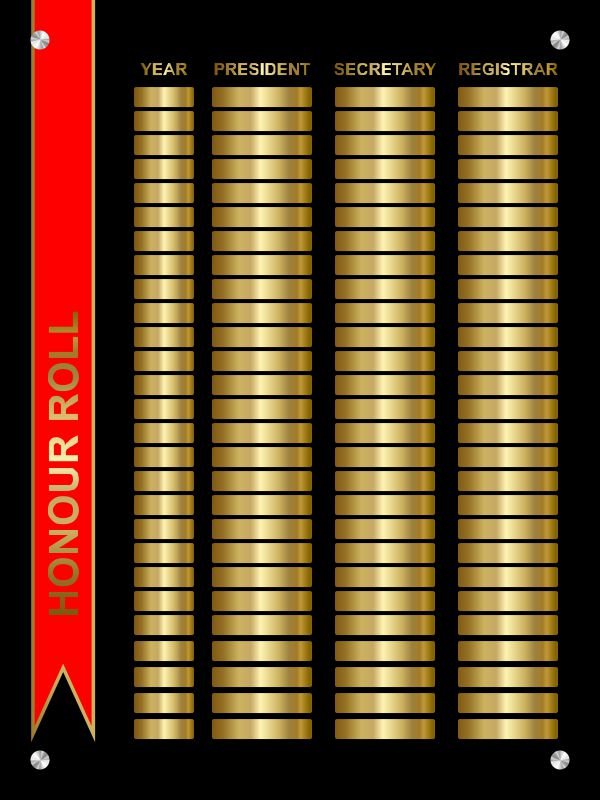 Jarrah Veneer Honour Boards
The are the more traditional of honour boards, and can be cut to shape, or even framed to give it that classic look.
We can also match existing boards, but please note, since Covid carpenters are pretty scarce, and there can be quite a wait on these boards.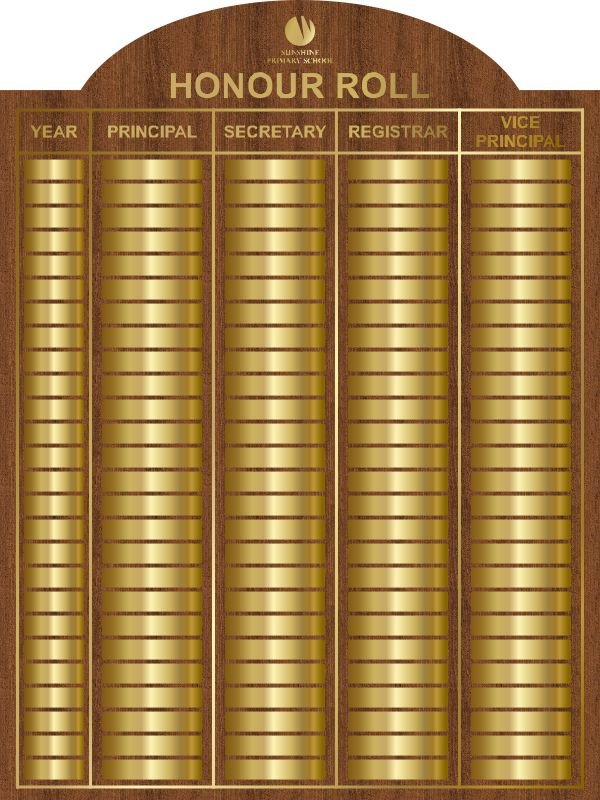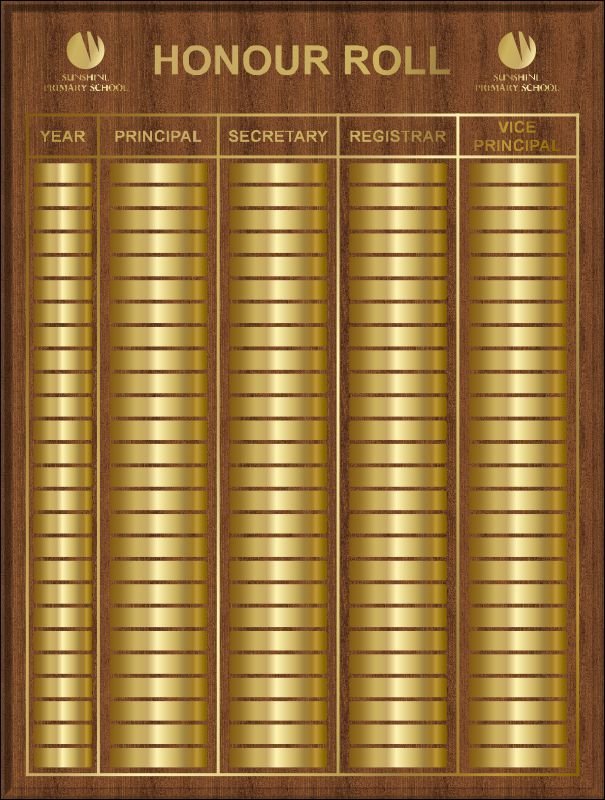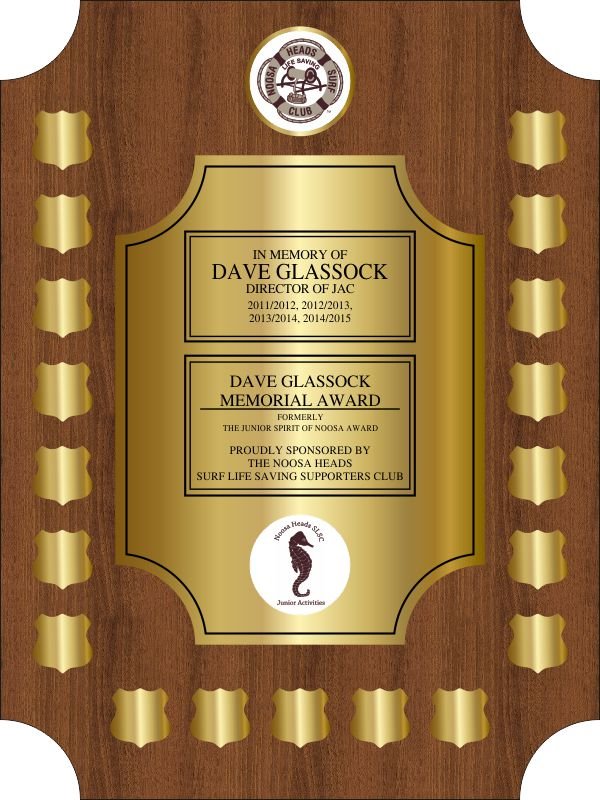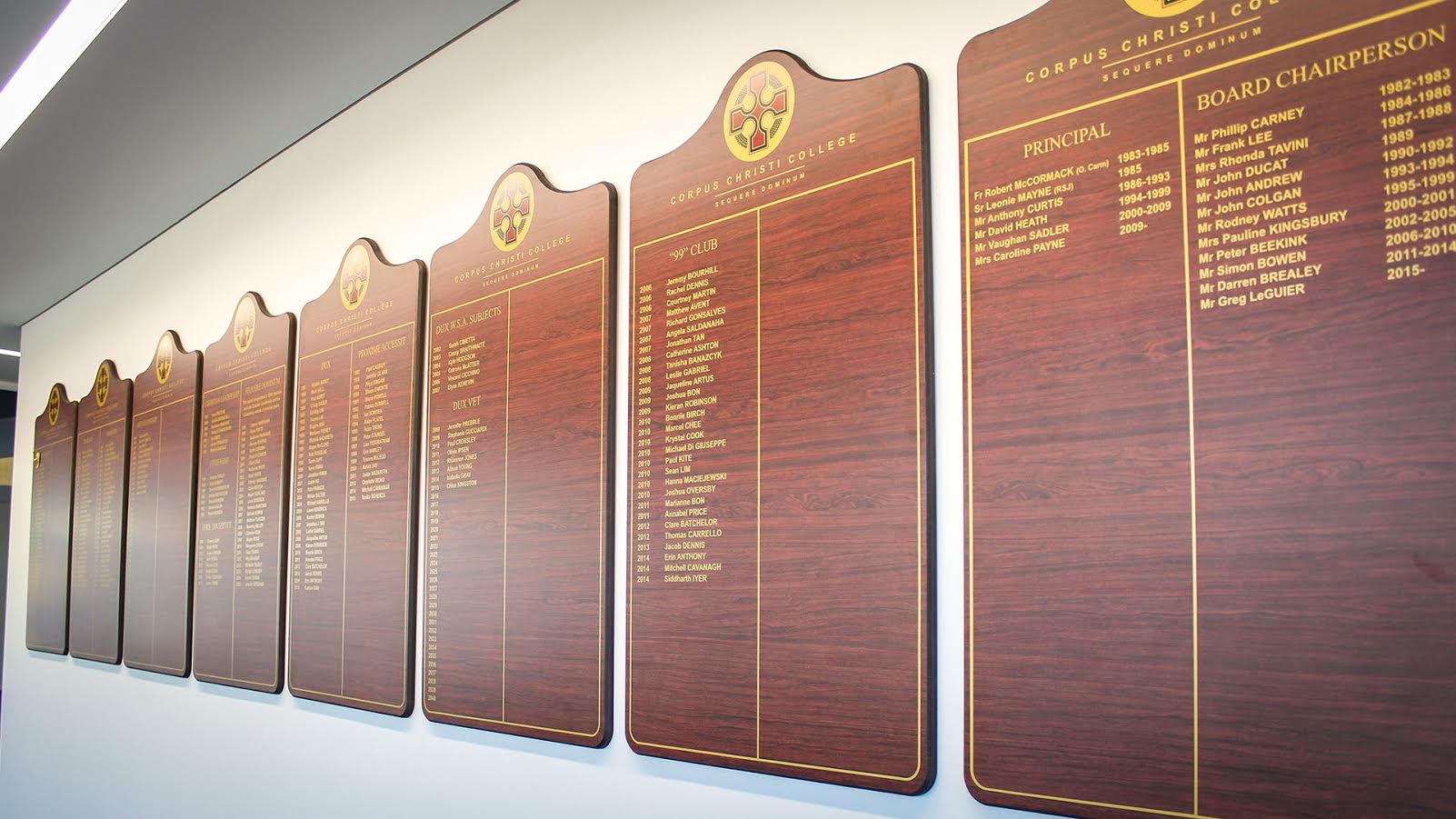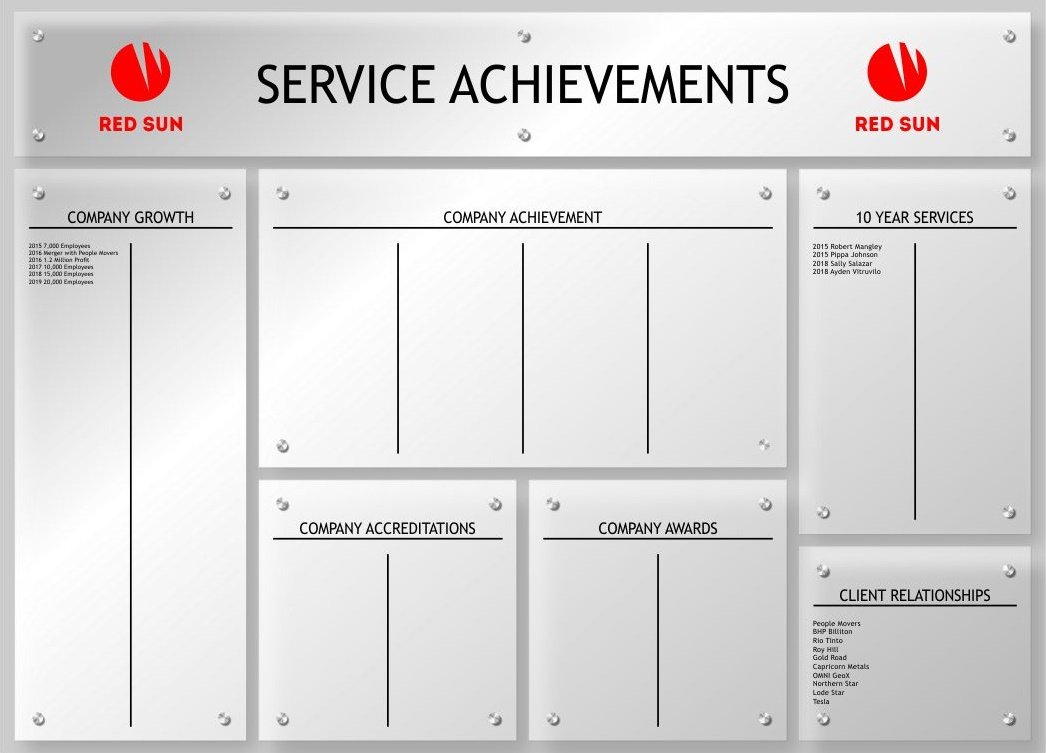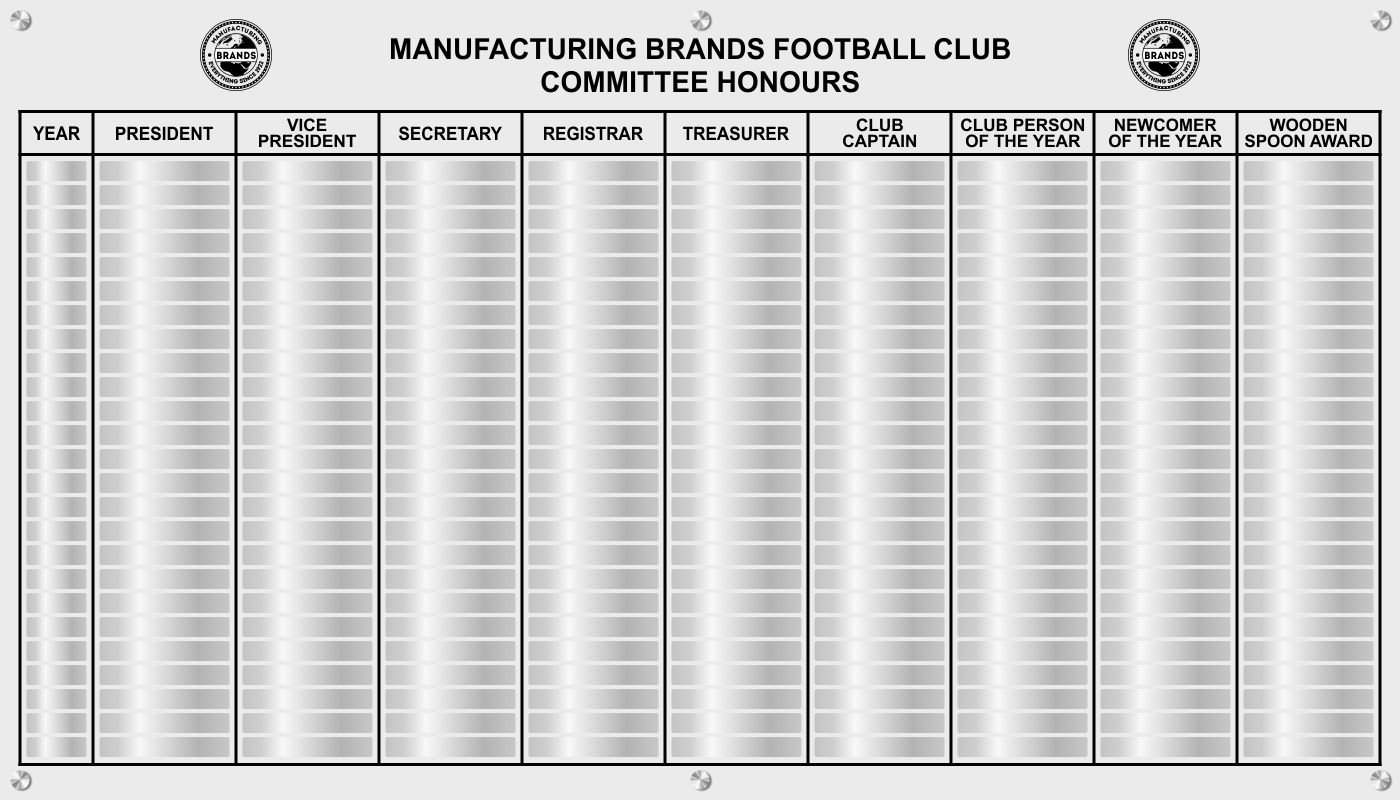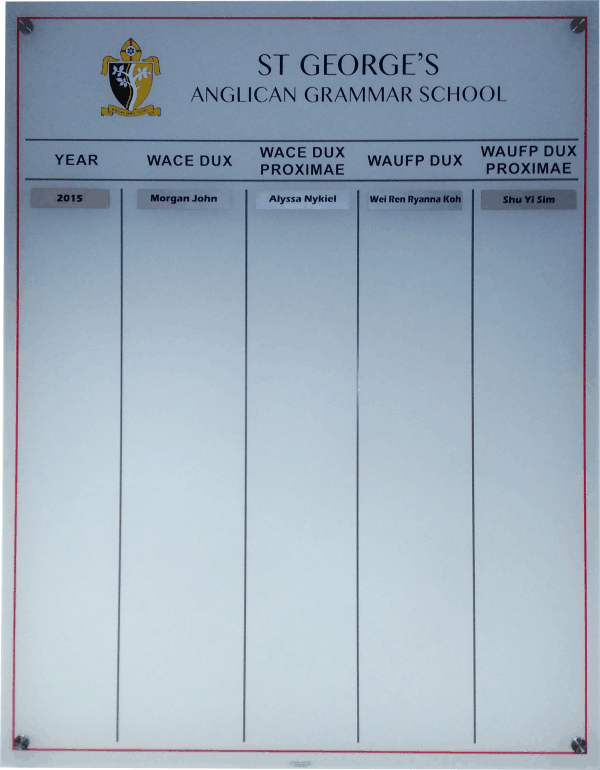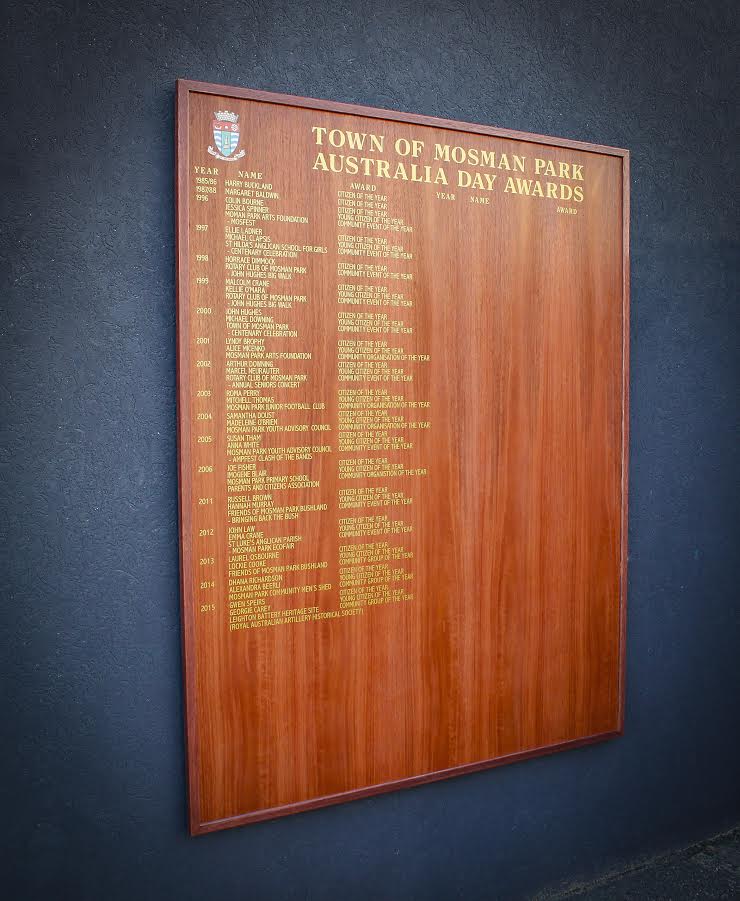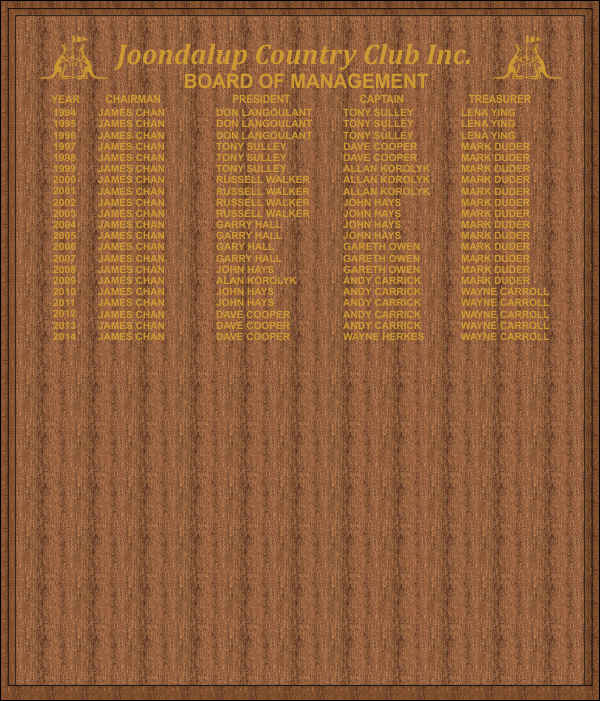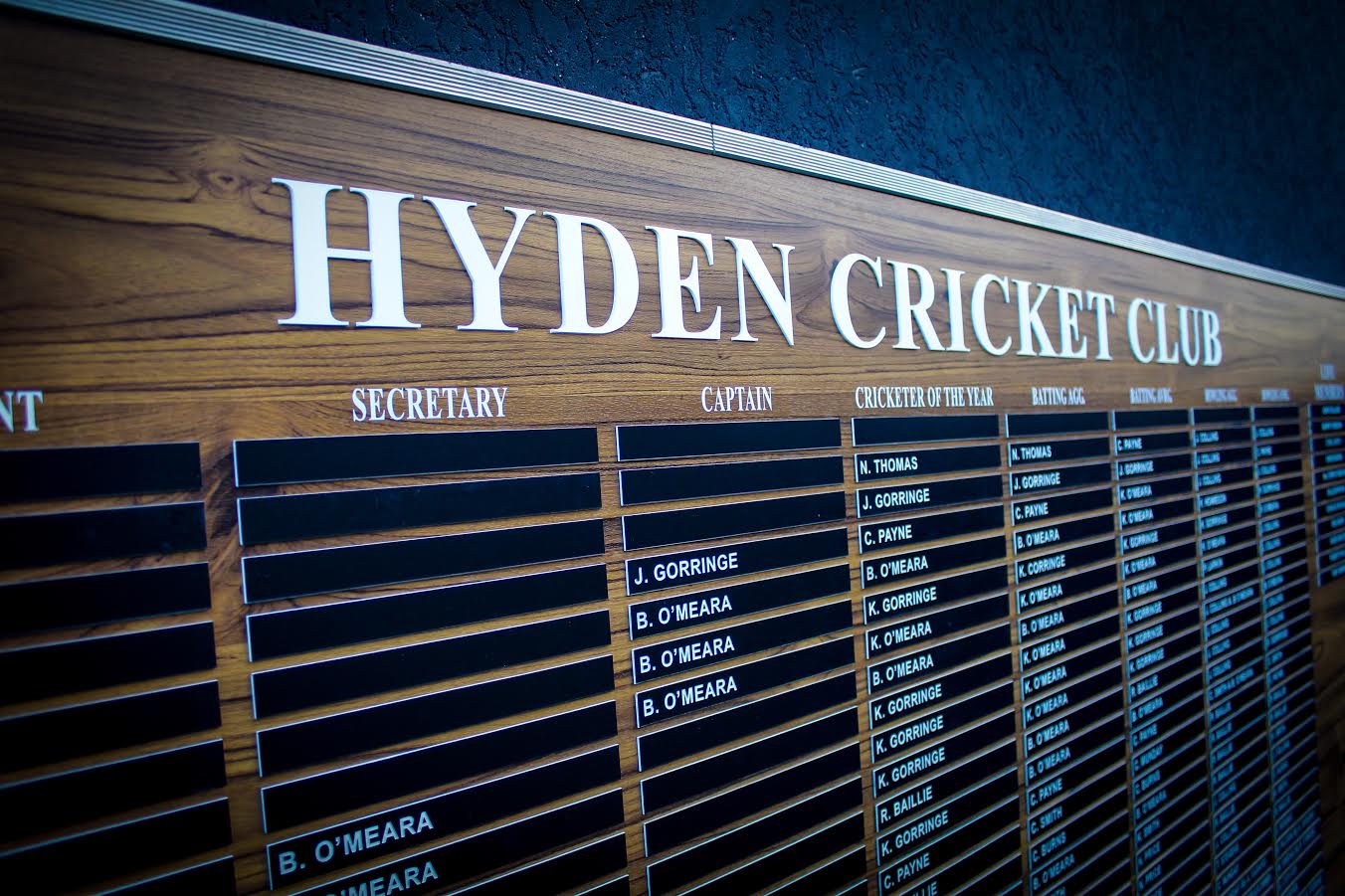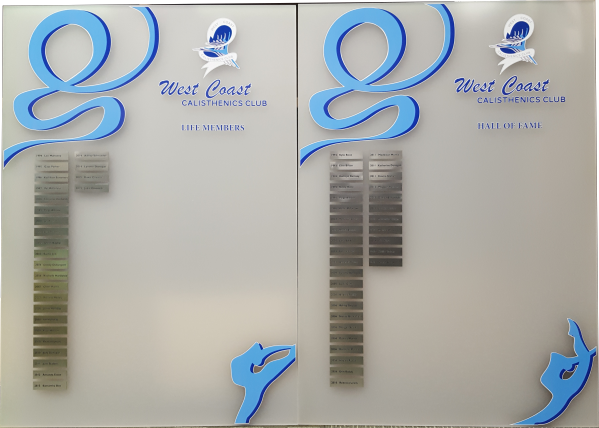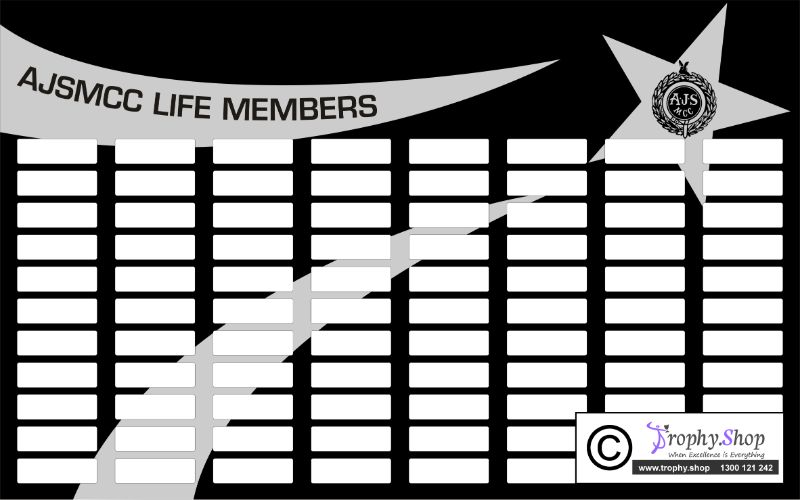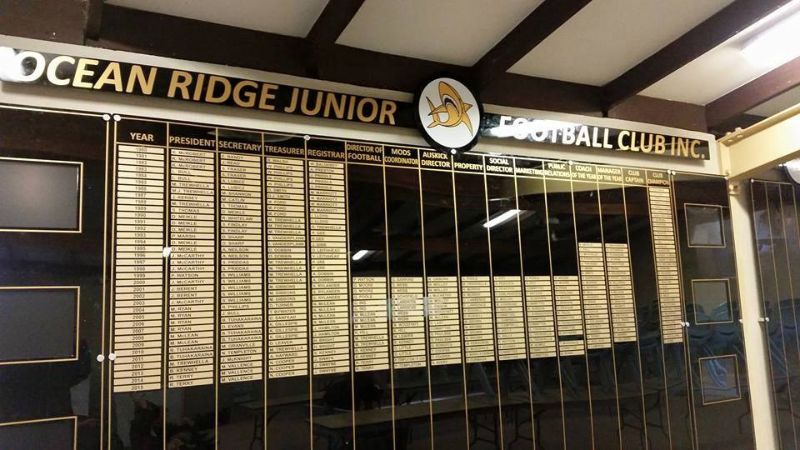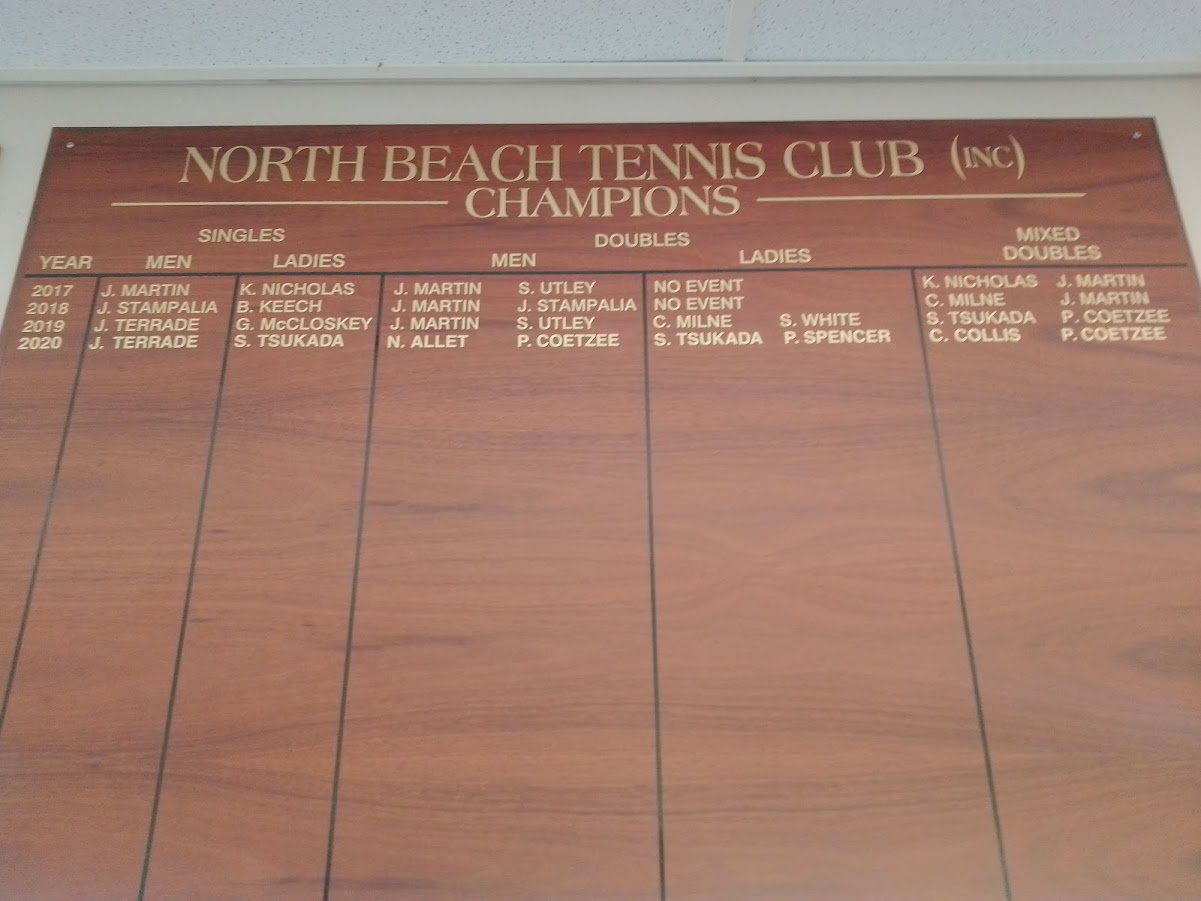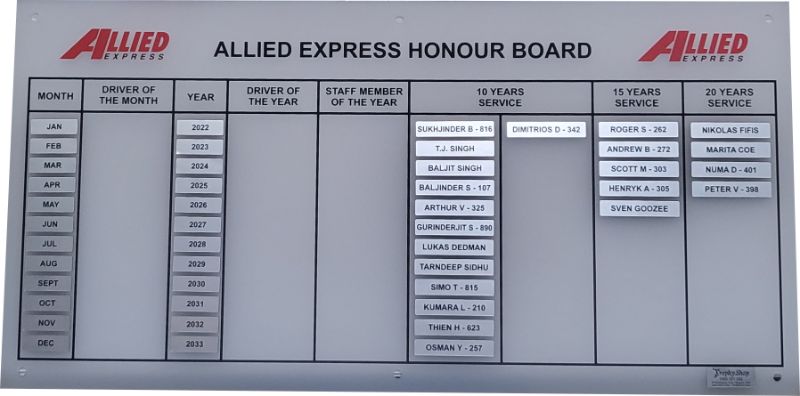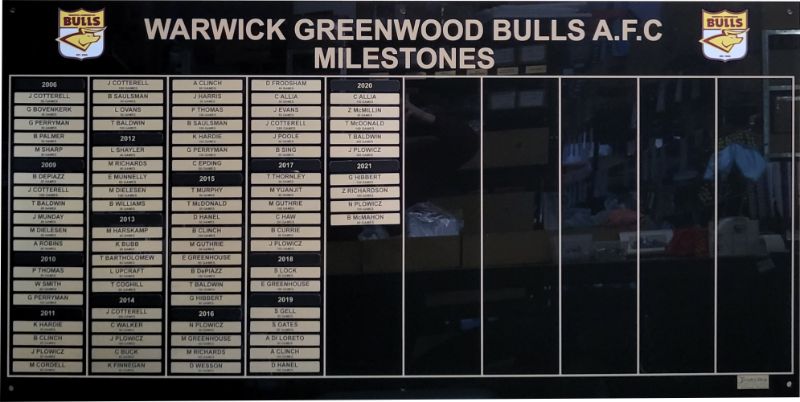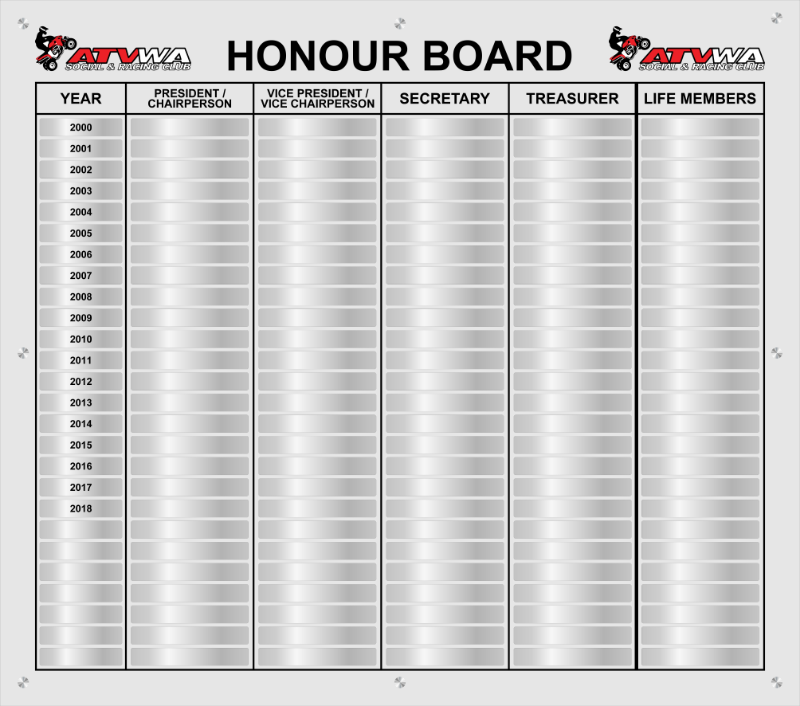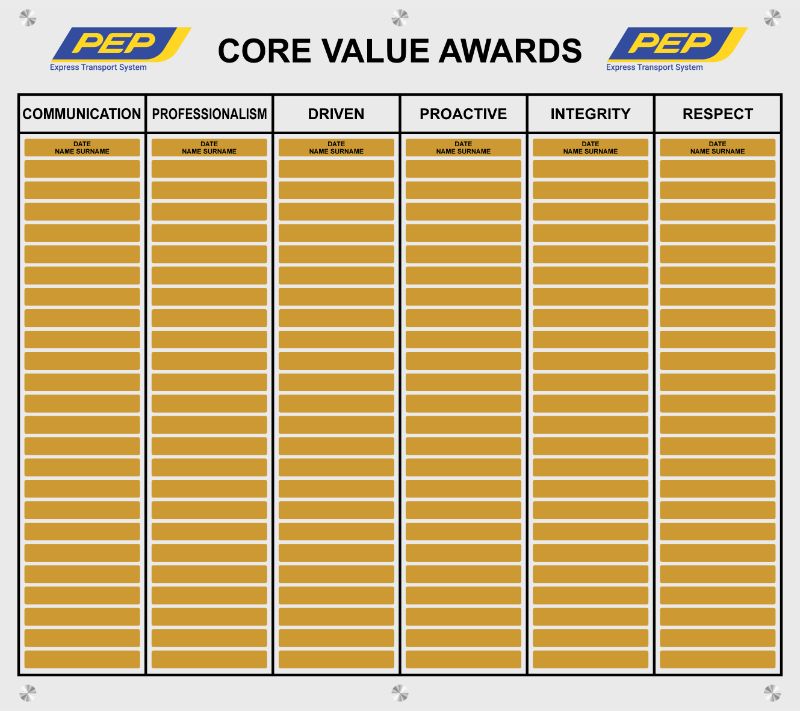 Quotation and Design Process
Owing to the custom nature of these boards, they all need to be quoted on an individual basis. Please email us your size requirements, OR if not known, the size of the wall space you have to work with so we can make it fit nicely. Please also advise how many headings, and logos. Importantly, please also let us know your update requirements, i.e. if you need to backdate it with lots or past recipients' names, or if we are just starting fresh.
Give us 24 to 48 hours and we will contact you for either more information if required, or, email you a quotation. On approval, we will prepare all the artwork and layout free of charge, and email you a full artwork proof for approval, prior to any works commencing.
Timescales
Acrylic Boards take 2 to 4 weeks from start to finish, and are highly recommended for their modern looks, flexibility of sizing, and elegance.
Jarrah Veneer Boards can take 1 to 2 months (or more) to manufacture, as this is mostly very dependant on availability of carpenters at the time.
PLEASE NOTE: We are not normally able to undertake the manufacture of any honour boards between August and October. This is the busiest time of year and peak end of sporting season for us. We simply can't rush the design process, as we need you to be extremely happy with the results.
All boards shown on this page are Copyright © Trophy Shop Australia. Please do not attempt to use or copy them in any form without our express permission.