Laser Engraved Plastic Electrical Labels
Traffolyte Labels are the plastic electrical labels known throughout the electrical industry by names such as:
Switchboard labels, Acrylic labels, Engraved plates, Plastic labels, Gravoply labels, Industrial labels, Gravoplast labels or Rowmark labels.
Pricing from just $1.50 per label
Trophy Shop Australia's Industrial Engraving Department is an industry leader in the supply of these labels on a timely as needs basis, direct to industry.
Our position as a long term trophy and label supplier means we have built up 2 separate Laser Engraving Departments incorporating 3 top of the range Trotec machines, engineered specifically for their speed and precision. We have the largest Trotec Laser Engraver in Western Australia and our capabilities are endless
Our incredible buying power combined with the speed and size of our machines, allow for massive economies of scale that we are able to pass on direct to the customer, with NO middle man. We can provide the fastest turnaround time on label supply, and combine it with the lowest pricing on Traffolyte labels.
Our pricing starting from as little as $1.50 per label (inclusive of customized text printing and hole punching or self-adhesive backing pre-applied).
Trophy Shop Australia provides you with a fast, easy and cost effective Engraved Plate solution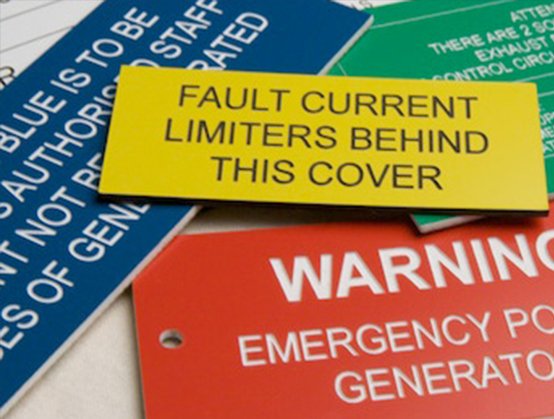 Call Trophy Shop Australia on 1300 121 242 for a quote, or to request a Free Engraved Sample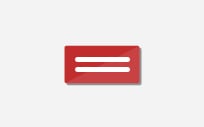 50×25 (1-2 line text)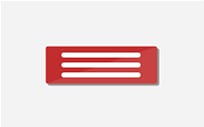 75×25 (1-3 line text)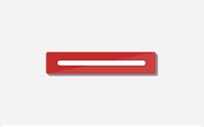 75x15 (1 line text only)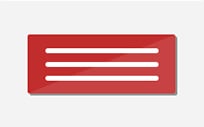 100×40 (1-3 line text)
All work fully guaranteed
Plates can be precisely laser cut to ANY size, and shape.
We can work off customer supplied artwork, or create the artwork for you in-house
No minimum order quantity
Huge range of colours and product options available. (Both UV and non-UV stable products)
4 Day Metro Delivery Guarantee*
Same/next day collection available on request (surcharge may apply)
Free Inclusion #1 – Custom Sizes No Extra Cost
Free Inclusion #2 – Holes or Adhesive Backing No Extra Cost
If you would like a more thorough understanding of different laser engraving solutions and options for your needs, ask about our FREE Engraving and Labelling Consultation.
Call Trophy Shop Australia on 1300 121 242 for a quote, or to request a Free Engraved Sample
The team at Trophy Shop Australia is always happy to go above and beyond simply processing your orders, and their deep understanding of their product range ensures we always get a product or solution perfectly fit to the purpose we require.
I really appreciate the express service. Not only did we collect our labels same day, every single one was perfect, and to the highest standard. There were no signs of any rush job. Great work guys!!
I would just like to thank you and your team for your efficient service on getting my asset tags to Newman. I cant recommend you guys enough.
Our Customers Include